John Dyer Gems
I am very glad I found Intelligence Avenue and chose them to create my new applications in Filemaker. They executed the three apps I wanted according to my specs and made them all work together in a way which will result in a huge time savings for our business. These applications also will increase the accuracy of our internal data and stock tracking and help us present a more professional image to our clients. I really appreciate the dedication and hard work that was put into these projects and look forward to using their services again!
John Dyer
John Dyer Gems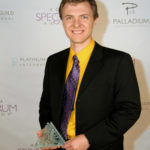 John Dyer
We Buy Cars: The Car Supermarket
Siroos is a diligent hard working individual, he impressed me with exceptionally good listening skills and a very intelligent conceptualization of ideas. He is a person of Honesty and Integrity.
Siroos offers unique solutions, and custom products for specific needs.
He is an industrious person who does not sleep much once his mind started working on a project.
I appreciate him most for his friendship, his integrity, honesty and humility, and I consider him a personal friend.
Now I just need to convince him to visit Armenia with me.
Dirk J F Van Der Walt
Entrepreneur transforming South African motor-trade
Buy or sell cars the simple way | Co-owner of WeBuyCars.co.za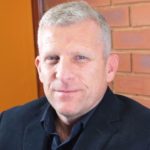 Dirk van der Walt